Product introduction:

Aluminum Alloy type lifting platform with high strength and high quality Aluminum Alloy material, wears wire rope and safety protection device, widely used in hotels, factories, restaurants, airports, stations, theaters and other places, can pass through the general and lift. It is very convenient to use.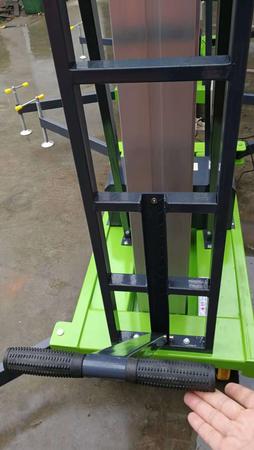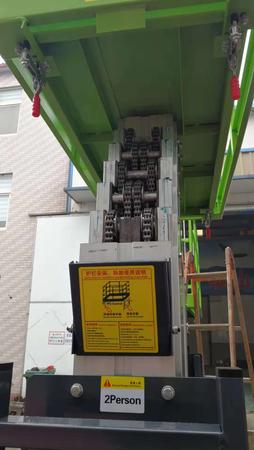 Main parameter:

Items: parameter;
Lifting height: 6m-10m;

Capacity: 100kg;
Weight: 320kg-360kg;
Supply voltage: 220V/380V;
Others: customized;

Feature:
1. Easy to installation: only need screw bolts and nuts installation;
2. Safety to use: the equipment has 4 safety systems;
3. Easy to operate: the device is flexible to move, convenient to operate, labor saving, make high-altitude operations more convenient and efficient;
4. Flexible designing: most of the products, cabin, and inter power can be designed as your requirement;
5. Effective cost: we could support good quality products to you as a lower price;
6. Advantages: the platform has the advantages of beautiful appearance, small size, light weight, lifting balance, safe and reliable, it's convenient to use for us.
Safety designing:
1. Door lock sensor: only the door close well, the elevator can operation;
2. Emergency stop button designed: when meet some emergency condition, press emergency stop button to let the lift stop;
3. Emergency decline button designing: when meet power off or operation failure, press emergency decline button to make the platform slowly down to the bottom;
4. Bottom sensor: if elevator bottom are blocked by obstacle, the lift will stop immediately;
5. Explosion-proof valves: when meet some emergency conditions, the explosion-proof valves will work to protect the lift.
Details:

1. Hydraulic system: pump station with cylinder, oil tank, fill oil hole, unloading oil hole, oil hose, hydraulic oil;
2. Electrical system: COP, power box, inter power, remote control, power line, control electric wires, limited switch;
3. Mechanical system: guide rail, platform, cabin, handrail, car door, tire;
4. Cabin designing: we could design the cabin as customer's need, with lock or not, with swing door or hinge door, with stainless finishes or others.
Others:

1. Package: we adopt international standard package with wooden case, if you have other special requirement please note us before package;
2. Shipment: we will take your actually need give you the best solution of the shipment;
3. Delivery time: usually, it cost about 15-20 working days after payment;
4. Document: we give instruction manual and the using hand book;
5. Warranty: 12 months;
6. Assist workers: we could send one or two installation technician workers, you should pay for the trip and accommodation cost and basic salary for the workers;
When you meet any troubles, contact us at the first time. It's my pleasure to help you at any time. Looking forward our cooperation!